Create Child Teams
Create new child team
You can create several child teams or sub teams under your team which will act as a parent team to your child teams.
Child team can create sites/benches as usual and the usage and billing will be tracked under parent team's account.
To create a new child team or create by inviting, click on Manage from Team Section > Add Child team.
One can see all the child teams in the Teams section.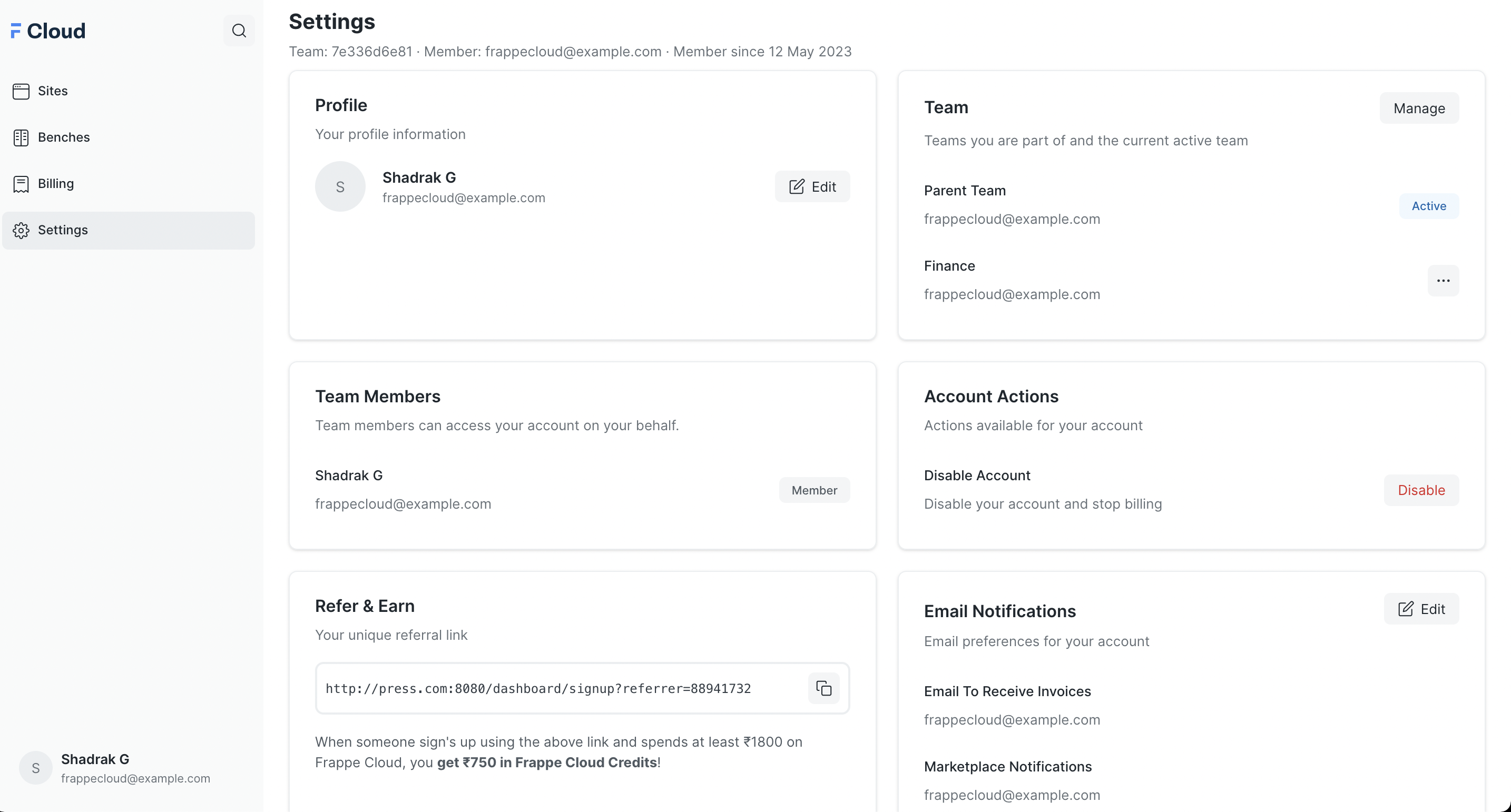 Child team's dashboard view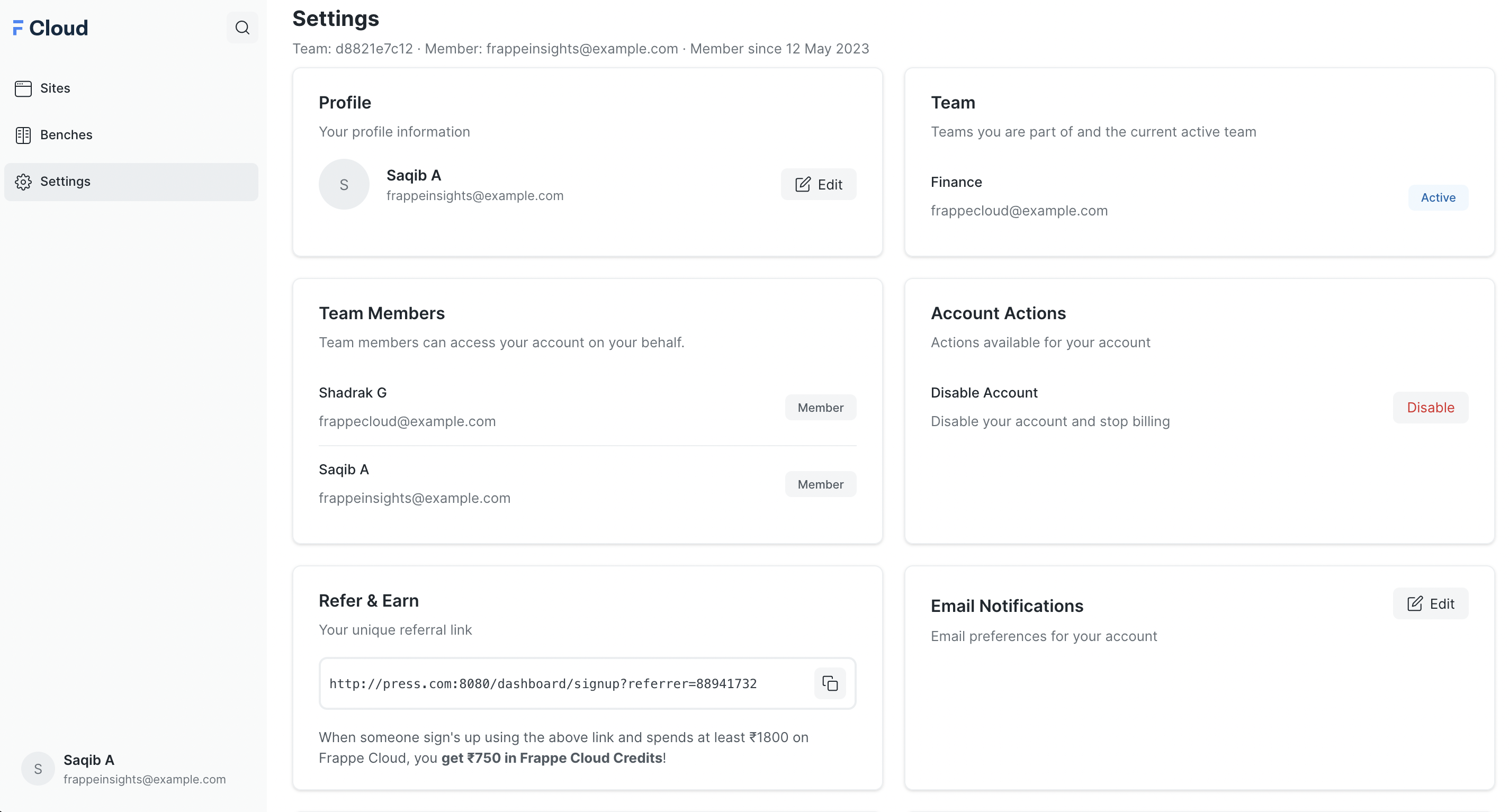 Transfer a site to child team
Parent team can transfer sites under their team to child team's account.
To transfer the site, open any site dashboard click on Actions > Transfer Site.
Add child team email id to which you wish to transfer the site.
Note: Please make sure the team is active and already added as child team while transferring the site.