Signups and Onboarding
Signup Template
Once your app is published and you have created plans, raise a support ticket at Frappe Cloud Support. We will review your request and generate default signup templates for your SaaS. Once the signup templates are ready, you can paste them anywhere on your website.
You can try signing up from any one of our inhouse apps to get the feel of it.
ERPNext
Frappe HR
Frappe LMS
Frappe Desk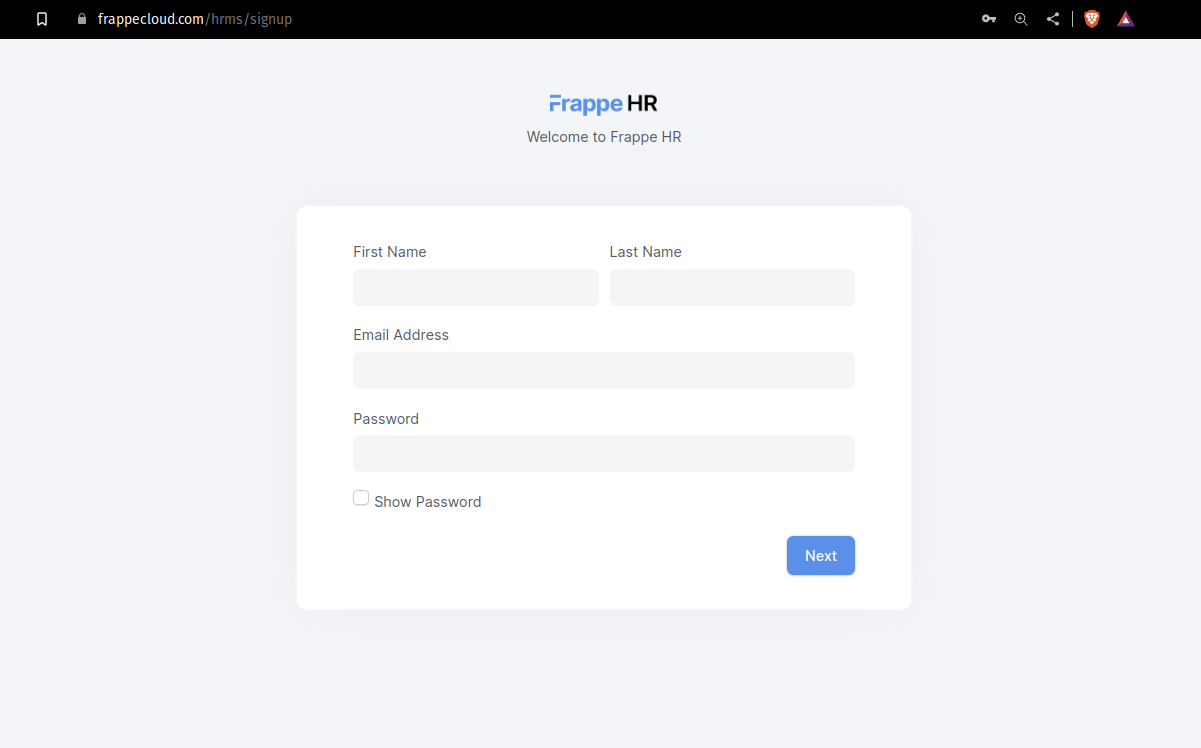 Signups use standby sites in the background, which means they are fast and take less time than creating sites on Frappe Cloud.
Root Domain for sites
To setup a custom Root Domain for your sites follow the instructions below,
Move your domain to AWS Route 53. Route 53 > Hosted Zone > Create new
If the domain was purchased somewhere else other than aws (godaddy, namecheap, etc), Copy nameservers from hosted zone and add it as custom dns in your providers settings. You can find the instructions for namecheap here.
If you are using Frappe Cloud contact support to set this up.