Site Config
Site Config is the Frappe Framework way of specifying environment variables.
Site Config let's you configure options that is specific to a single site.
For e.g.
Update Site Config
Go to the Site Config tab.

Enter values in the corresponding input field.

Click on Update Configuration.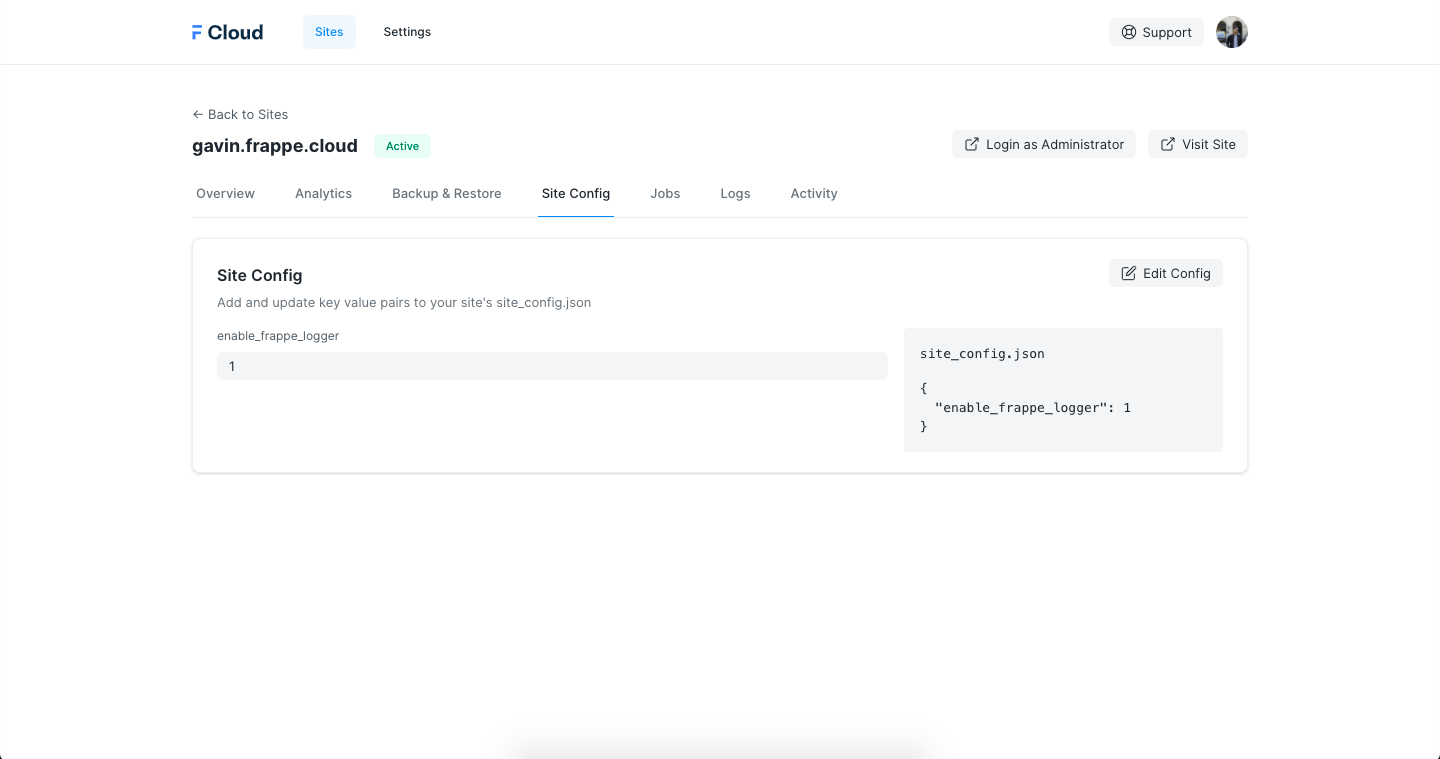 FAQ
Why can't I enable developer_mode?
When you enable developer mode, JSON files get created when you create any standard documents for e.g., DocType, Page, Report, Workspace, etc. These JSON files must be part of an app. You cannot add these files to the standard Frappe and ERPNext apps, you will need to create your own app. That is why you cannot enable developer mode on Frappe Cloud. You must create those features as a part of a custom app and then upload it on Frappe Cloud to use it.