Creating new Servers
From the Servers tab on the dashboard, click on New.
Then give your server a name and select the region to deploy the server.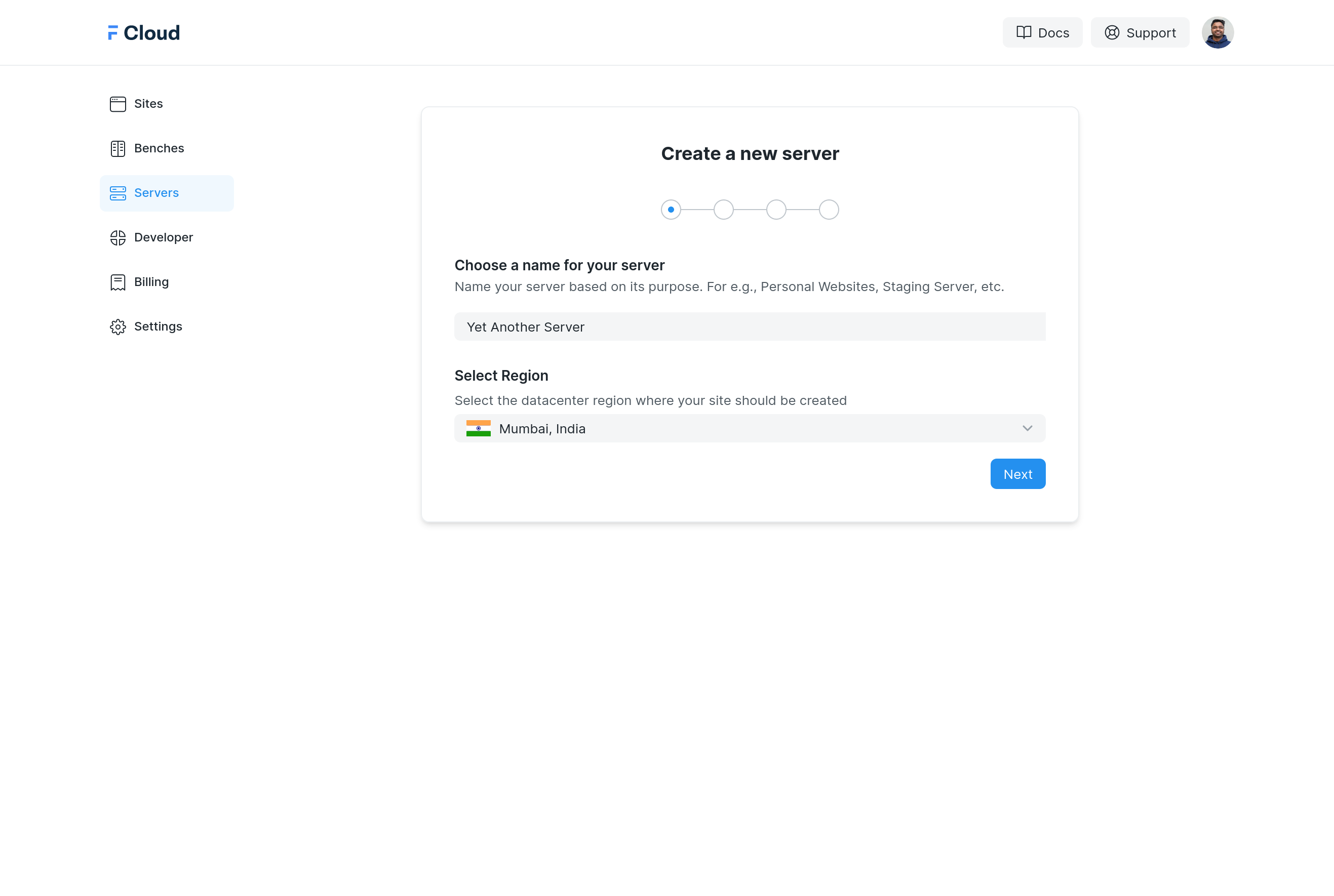 Select plans for application and database servers. For more details visit our pricing page.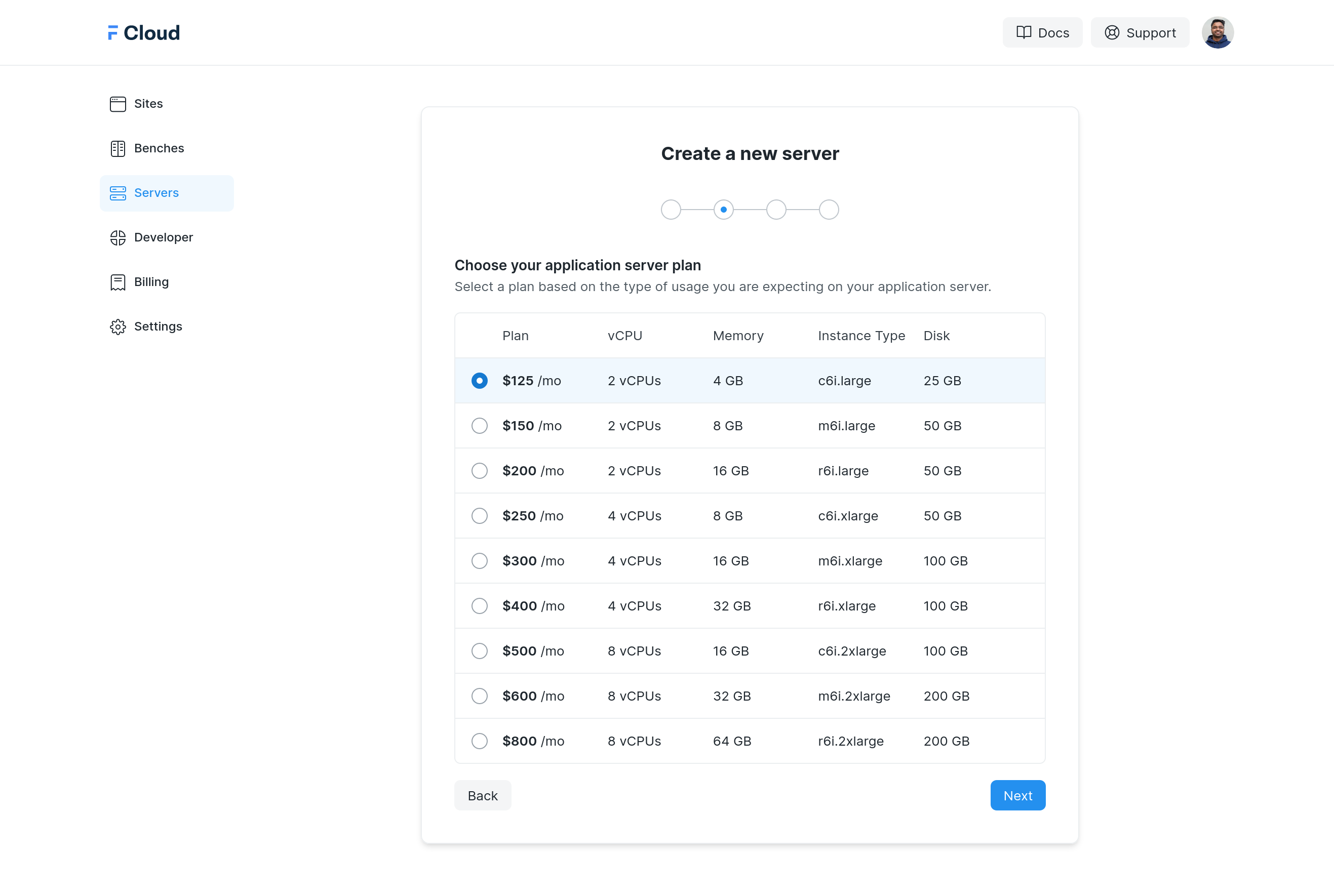 Verify the plans and click on Create Servers.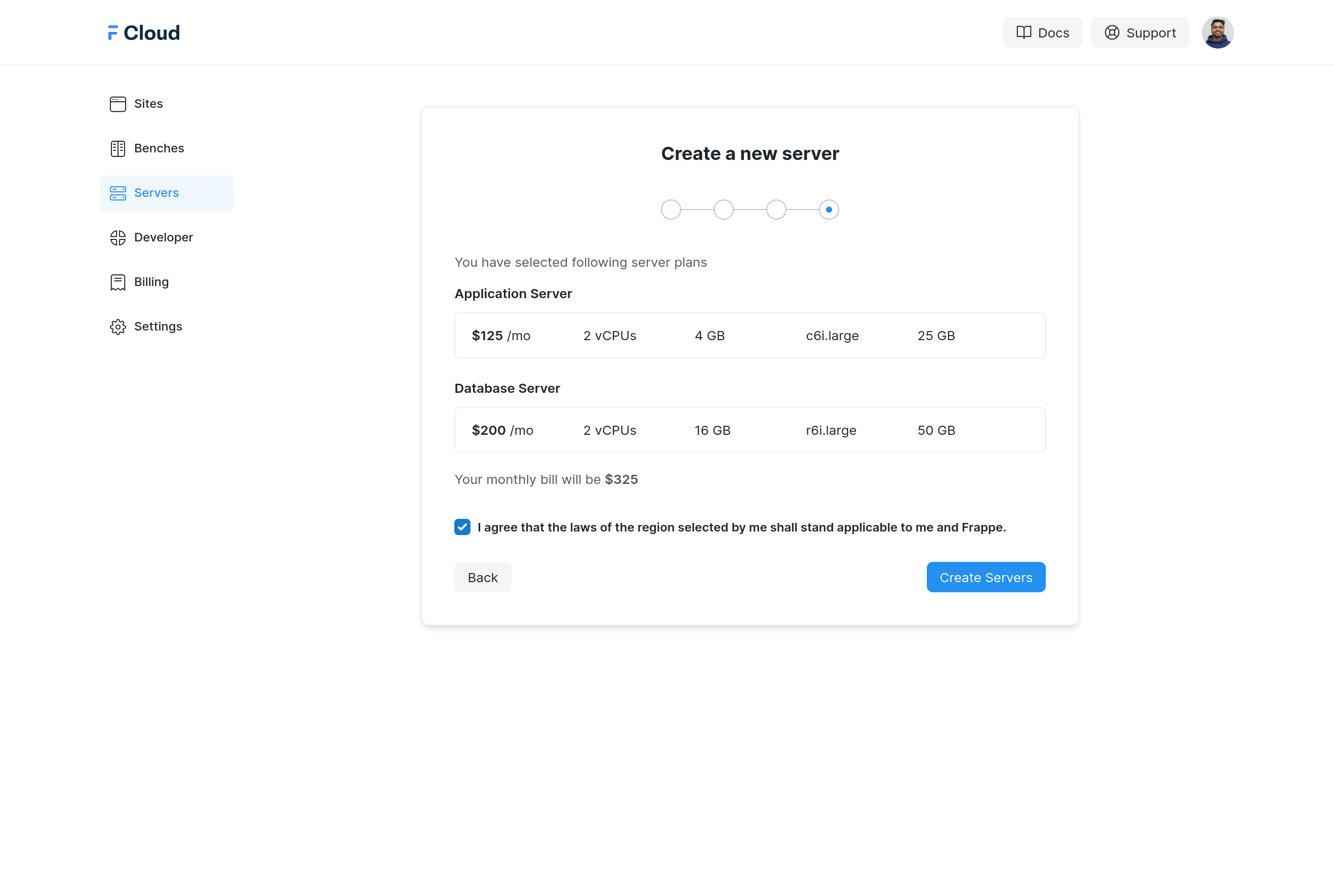 It will take a few seconds for the server to start up and be accessible.
Once the server is active, you can create benches.