Public vs Private Bench
Public Benches
Private Benches are available for sites on USD 25 and above plans.
Any site you create using the + New button from Frappe Cloud dashboard home page, is created under a bench that is maintained by us.

We call these benches public because any user's site can live in such benches. Users have no control over the bench, i.e. you cannot add custom apps, update the existing apps on the bench, etc. You can see your sites which are on a public bench under the Sites grouping inside dashboard.
But I see updates on my site? Because we update public benches on a regular basis (mostly based on new Frappe Framework / ERPNext releases).
Private Benches
In contrast to public / managed benches, private benches are under your control. You get to choose what apps to add (yup, you can add your own custom apps too!), what apps to update, what region to deploy the bench on etc.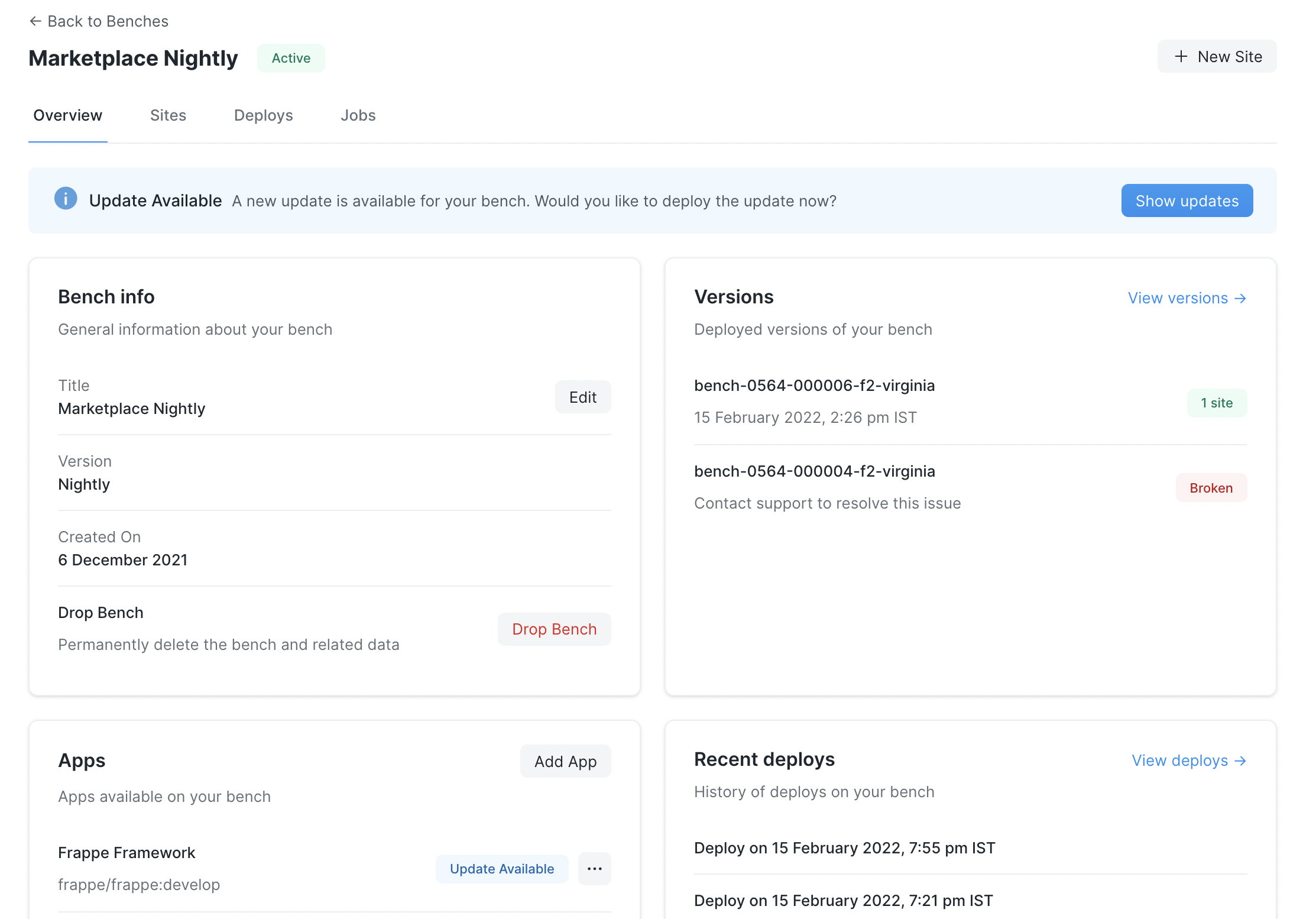 Only your sites can live on your private bench.
To learn how to create a new private bench visit this link.