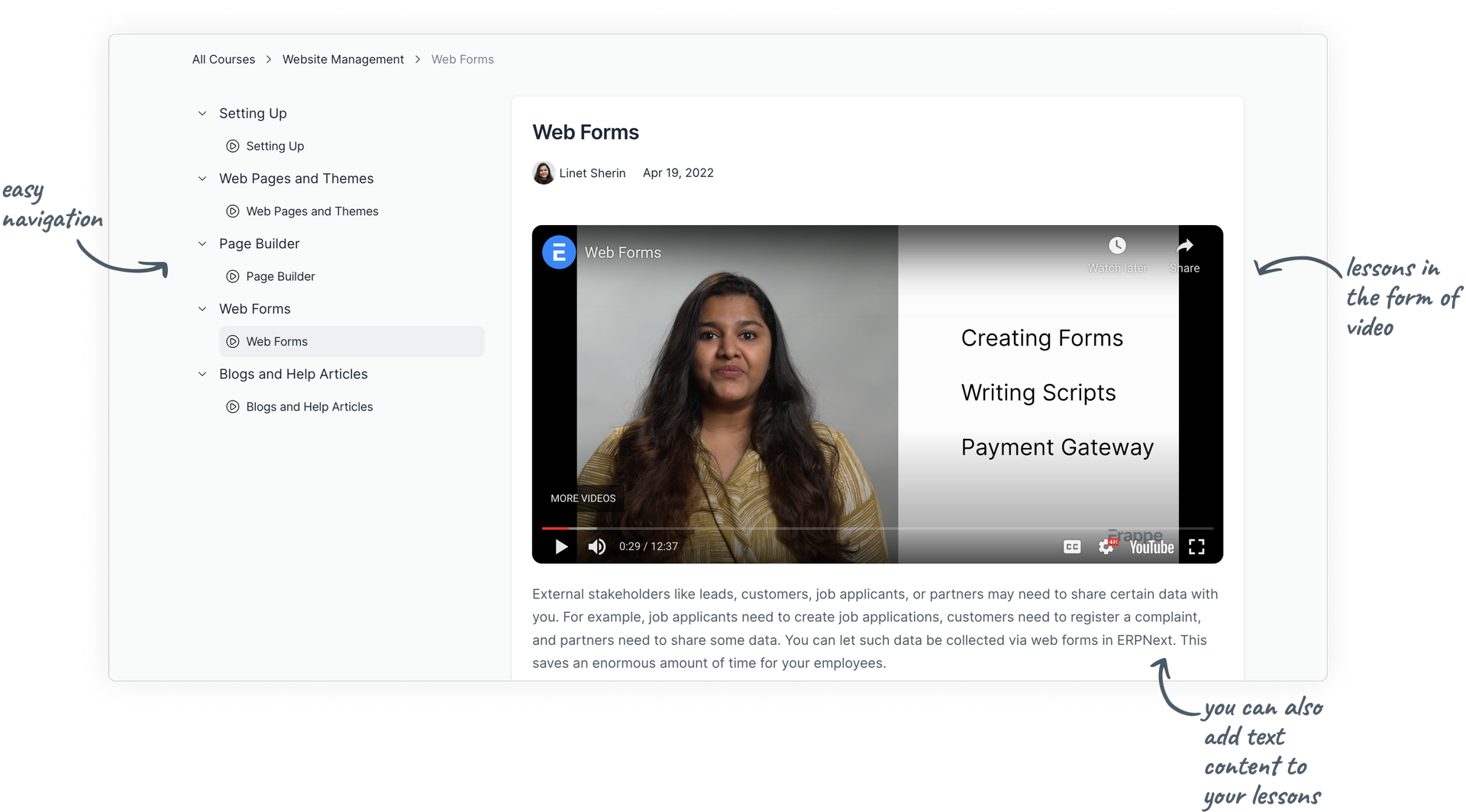 Build your course easily without getting overwhelmed by the system.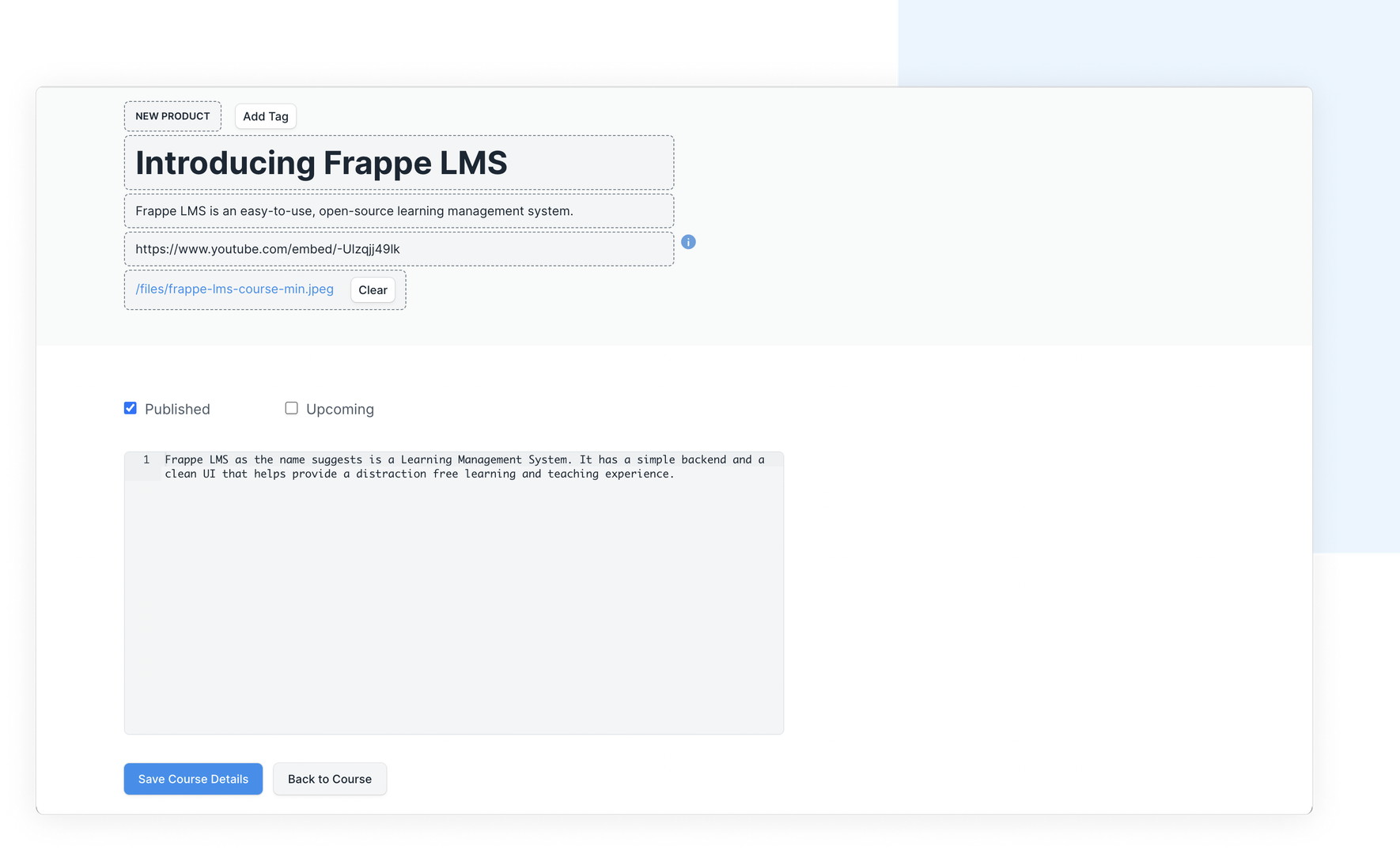 Add lessons of various forms to provide a good learning experience. Lessons can be in the form of articles, videos, quizzes, or a combination of all of these.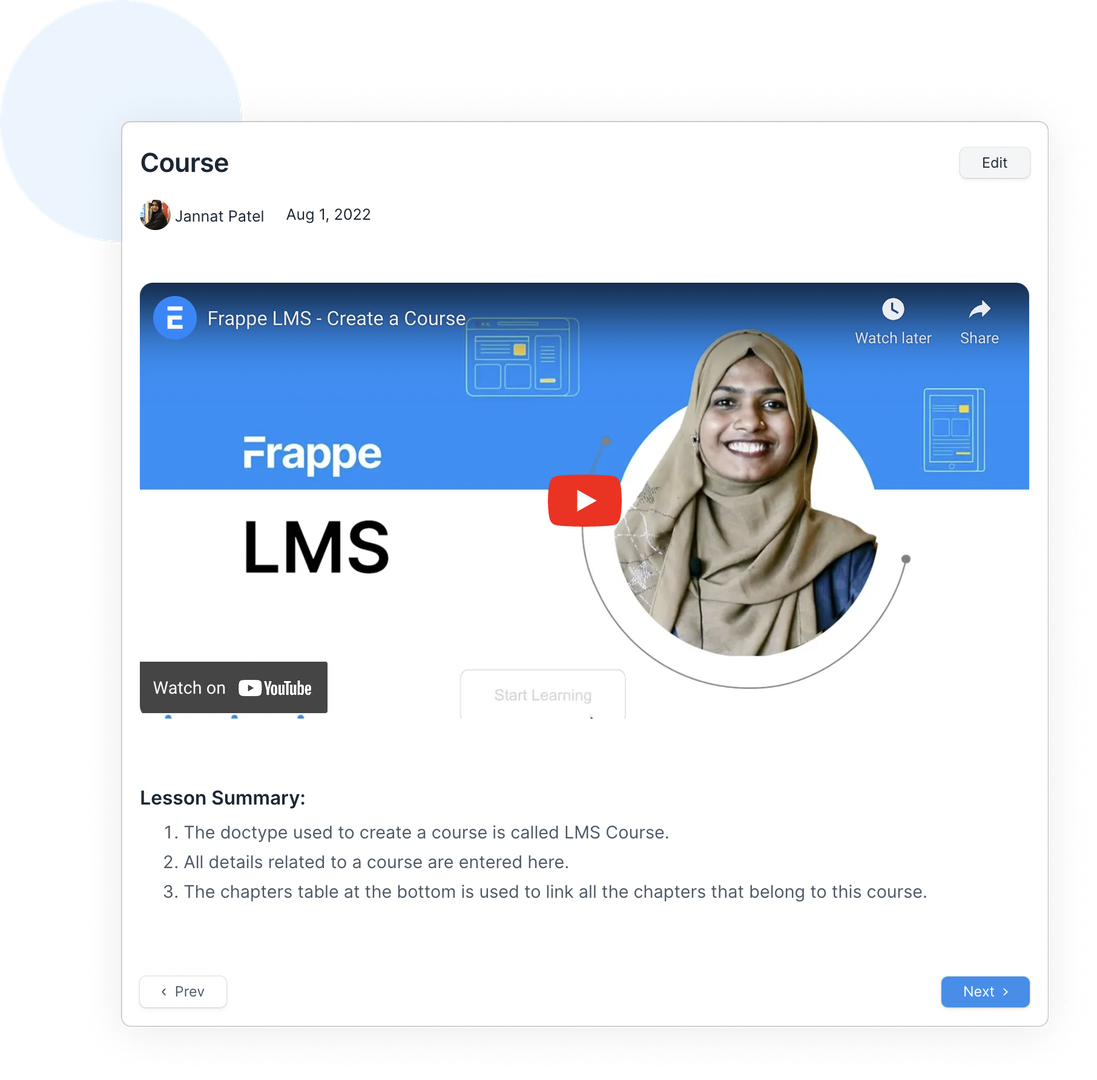 Course Instructors and students can reach out to each other through the discussions section available for each lesson and get queries resolved.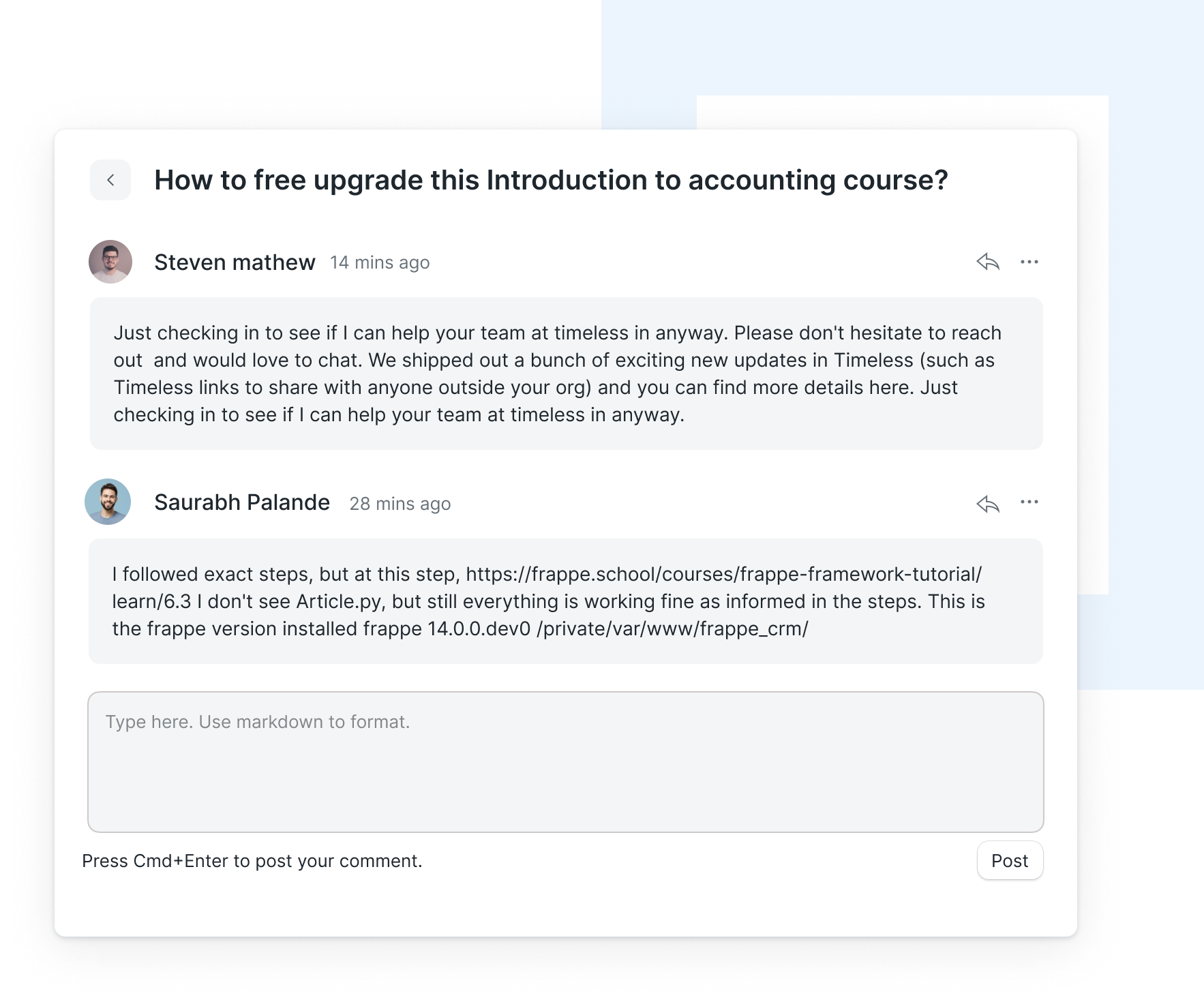 Keep your students engaged with quizzes to help revise and test the concepts learned.