Create and customize digital signage display boards with minimal set-up.
Signage Display
Signage Display is a customizable Frappe app for creating digital signage display boards. It allows you to design and display signages with the help of a Rich Text Editor and custom images with minimal set-up time.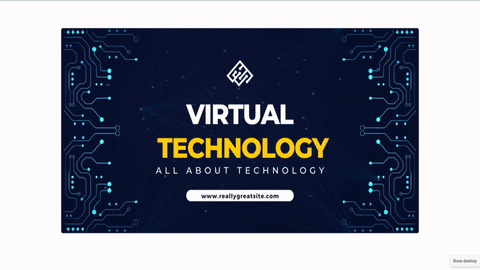 It also comes with customization options for adjusting the layout and speed of the presented slideshow according to individual requirements.
Installation
Install on Frappe Cloud
Go to Frappe Cloud Dashboard- Sites and create a new site.
Select "Select apps to install" and choose "Signage Display"
Complete the site setup with the help of the new site wizard.
Install Locally
Go to the created 'frappe-bench' directory.
Run these commands to set up a new site and install Signage Display
bench new-site signage.localhost
bench get-app signage_display
bench --site signage.localhost install-app signage_display
bench start

Complete the site initialization by visiting the site URL.
Usage
Creating and viewing signages
Search for 'Signage List' of corresponding to the 'Signage' doctype on your site
Choose 'Add Signage' option.
Design the new signage by providing an appropriate title (mandatory), description, and display image.
Check the 'published' box to signal if the new signage should be displayed on the signage display board.
Save the signage.
Go to <site-url>/display to view the signage slideshow shown on the display board.
Customizing the display board
Signage Display provides several customization options to help you determine the final look of the display board. This includes: * Display Name * Individual Signage Display Duration (default - 20000 ms) * Display Row Count: How many signages should the display board show in a column at a given time (default - 1) * Display Column Count: How many signages should the display board show in a row at a given time (default - 1)