Indiamart CRM API(Lead), integration with ERPNext by GreyCube.in 🚀️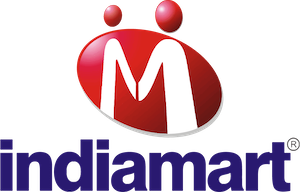 What does the app do?
Indiamart.com : It is a market place where buyers come to fulfil their purchase requirements. i.e. they generate Leads
ERPNext: It is open source ERP
Indiamart ERPNext Integration (App): It automatically pulls purchase inquires from indiamart and creates lead in ERPNext. App is developed by GreyCube.in (First Official Certified ERPNext Partner & Service Provider)
---
Benefits
No Manual Entry/intervention required
No Human Errorr
Pulls all leads based on the time
Don't miss out any potential leads
Focus on lead conversion and not on lead data entry/handling
Make full use of ERPNext CRM module
As the lead gets generated automatically in ERPNext, you can serve your customers with no delay and do more business than competitors
Features
Pull Leads from IndiaMart via API every 5 mins. Overlap is such that no lead is lost.
Create Leads automatically in ERPNext
Maps respective fields of IndiaMart with ERPNext Lead.👀️ *
Auto creation of contacts/address in ERPNext
Handle Duplicate/ Repeat Leads based on mobile_no/ email
Automatically create Opportunity for repeat leads
IndiaMart Integration Log maintained
Facility to map indiamart provided Query Type in Inquiry to your Lead Source
Facility to manually pull leads for specific time frame
App workspace with all related links *
Connection dashboard at top of related doctypes in ERPNext
Receive Auto Notification incase of error during Lead Integration
All IndiaMart Integration Best Practices followed
How to setup?
Get mobile no and API Key from indiamart
Mobile: This is the primary mobile number of your account registered with IndiaMART
API Key : Go to seller.indiamart.com->Settings->Account Settings(tab)->Generate Key This is a unique API Key which is received on your primary email. *
Enter all details in Indiamart Settings doctype. ex URL https://<yourdomain.com>/app/indiamart-settings *
Support
The steps are well documented above and app is tested with large amount of real indiamart data. So as such no help will be required.

Setup support : For one time paid setup support 1500 INR, Email admin@greycube.in after subscription, mention your subscription id in subject.

Prerequisite : IndiaMart Seller Login

All other support: Email admin@greycube.in with details to get quote
Contact us for customization
Automatic mapping of Territory based on IndiaMart Lead Origin
Automatic mapping of Leads based on Territory Manager
Automatic mapping of Leads based on Round Robin Algorithm for multiple Sales person in a specific Territory
Single dashboard view of lead response