Manage a gym, gym members and gym membership plans, create a workout plans, diet plans and much more.
Gym Pro - Gym Management System
Manage Members
Efficiently manage all the members in your gym.
Directly create new member into the system.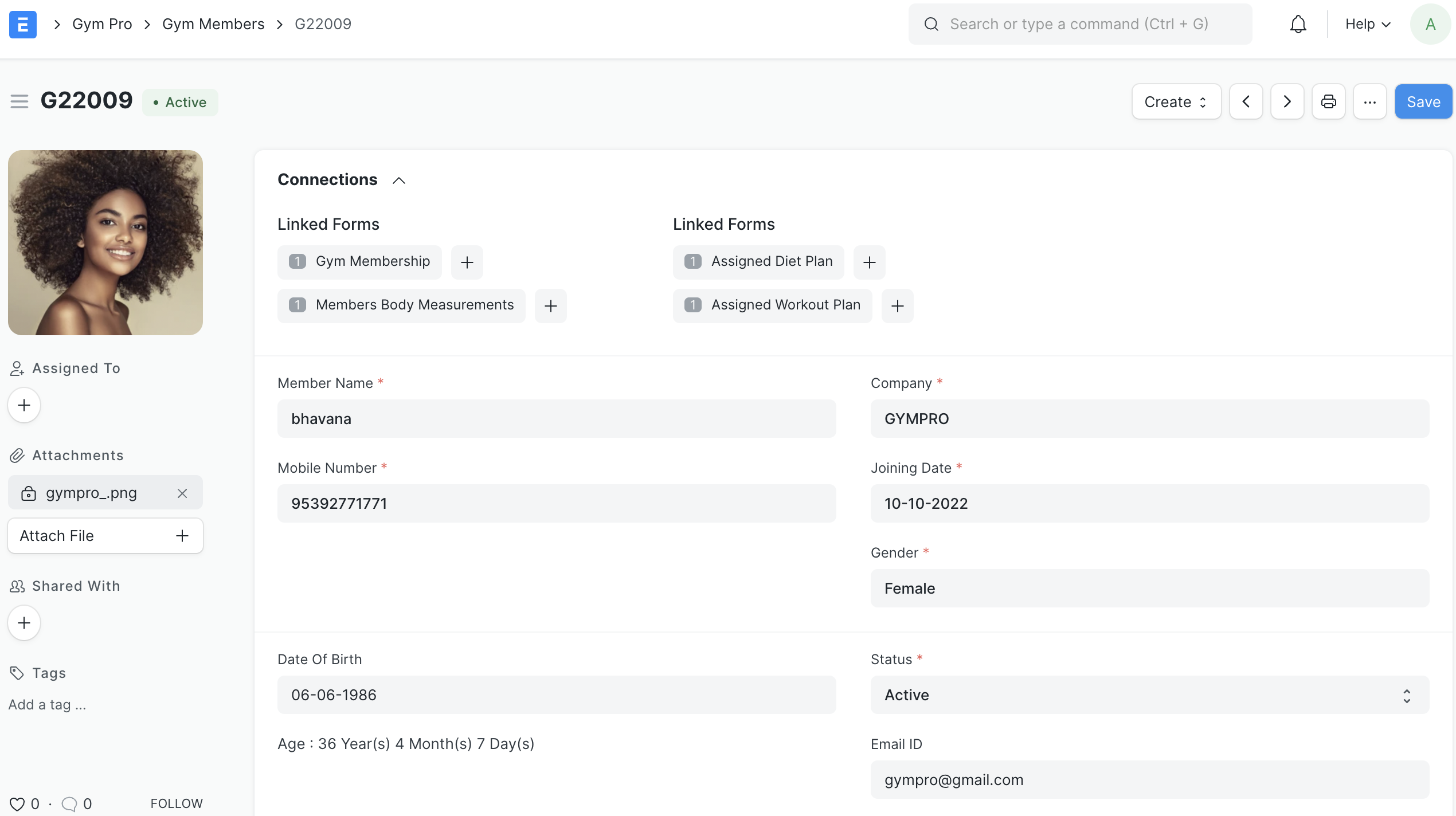 Memberships
Directly create a new membership for the member
Track the various stages of the Membership lifecycle.
Members Body Measurements
Efficiently track the body measurement growth of the member.
BMI analyse it on see how well they perform.
Manage Trainers
Easily manage your gym trainers. You can categories the trainers according to their skills.
Assigned Workout Plan
Easily assign an workout plan to the member.
You can set a start date and the end date and the number of days will be automatically calculated upon start date.
The plans in the hierarchy will get populated and assigned automatically.
Assigned Diet Plan
Create customized diet meals based on the intervals along with the quantity to be taken.
Gym Settings