Zero-config Email Delivery for your Frappe Cloud Sites
Frappe Email Delivery Service helps you to setup outgoing emails from your Frappe instance without any configuration. Just install and start sending emails!
---
The Problem
Have you ever tried to set up an email account in your ERPNext instance? Not easy, right? Agreed. There is a good amount of configuration you need to take care of in order to get email outgoing working, both on your site and your email provider. It's worse if your SMTP server setup has some misconfigurations!
The effort can be worth it if it's a company server and it is absolutely necessary to link it with your instance. But what about instances where you just want to send some emails daily and don't want to mess around with email setup? Also, what if you just want to add email sending capabilities to your test instance? Enough about the problem, here is the solution: Frappe Email Delivery Service, a Marketplace app that provides plug-n-play outgoing email delivery, with zero-config. Let's dive deeper and see how easy it is to start sending emails from your Frappe Cloud site.
Installation and Setup
No setup involved!
Installing the app on an existing site
There are 2 ways in which you can install the app on your existing sites: using the 'Add App' button on your site dashboard or using the 'Install Now' option on the app's marketplace web page and then selecting the site on which you want to install the app.
Let's see both of these in action:
Installing from your site dashboard: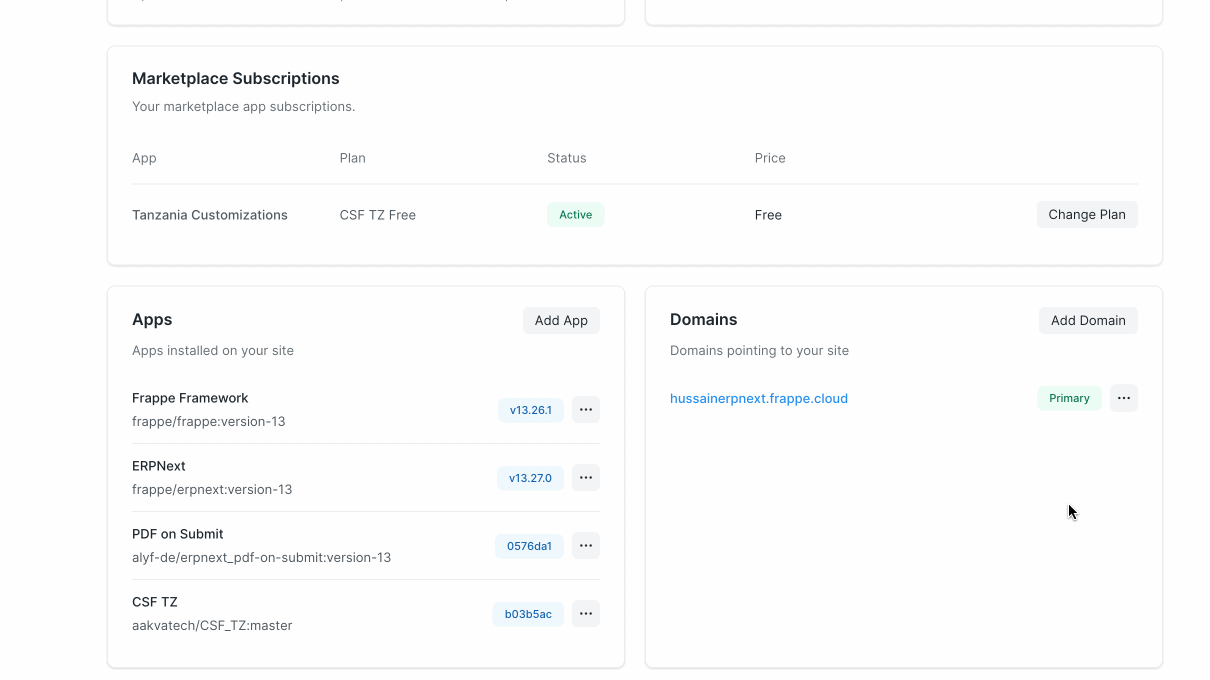 Installing directly from the marketplace web page: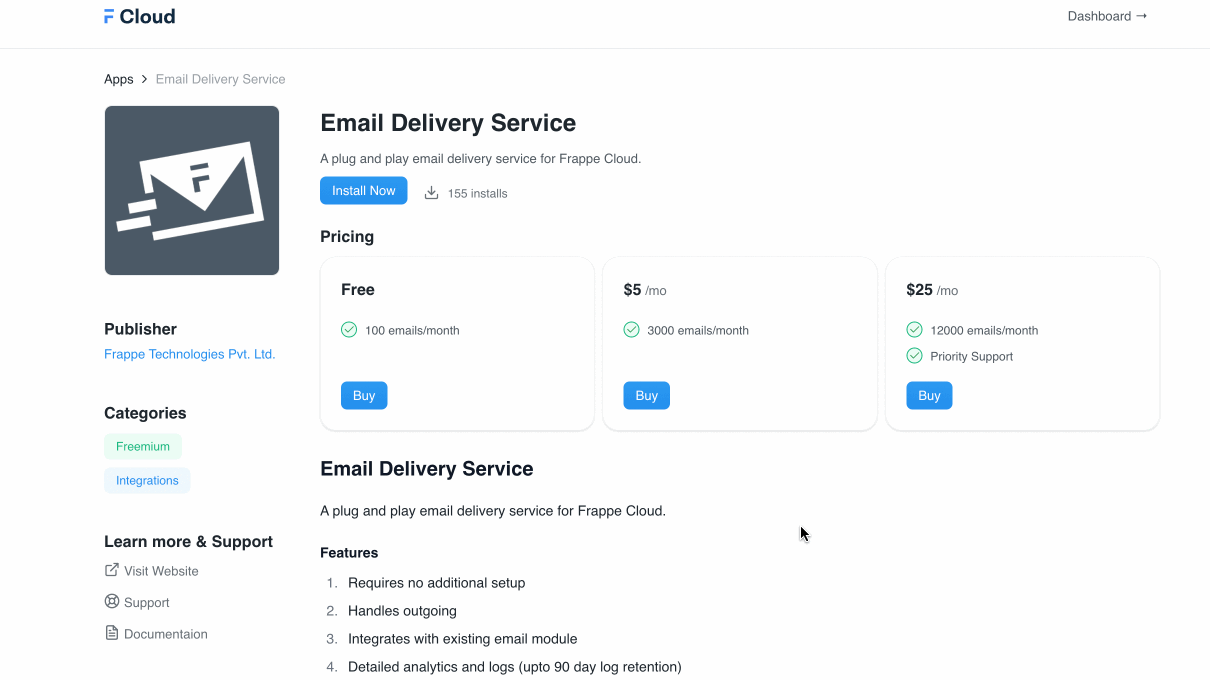 Installing the app while creating a new site
Easy, peasy, lemon squeezy! Just select the app from the list of apps shown to you in the new site creation wizard: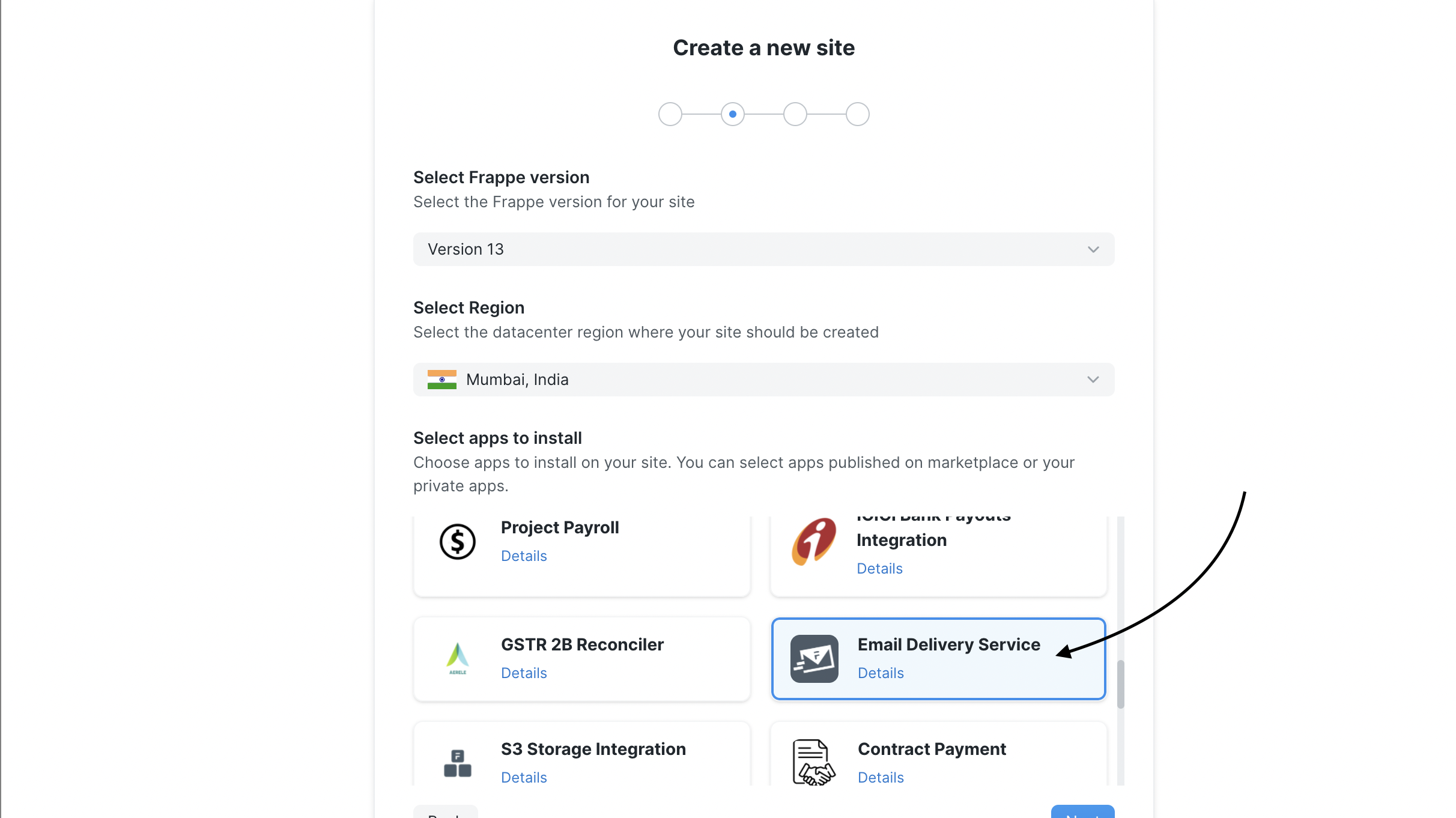 Note that if the site is on a private bench, you have to first install it on your bench and then it will be available to install on your site.
Free Plan
There is a free subscription plan available for you which allows 100 emails per month. After that you can choose to upgrade the plan if you want to send more emails. Free plan is specially good for test instances.
Let's send some emails!
When we said zero-config, we really meant zero-config. After you have installed the app, you are ready to send emails, without filling a single form field. Here I am sending a very serious email to myself: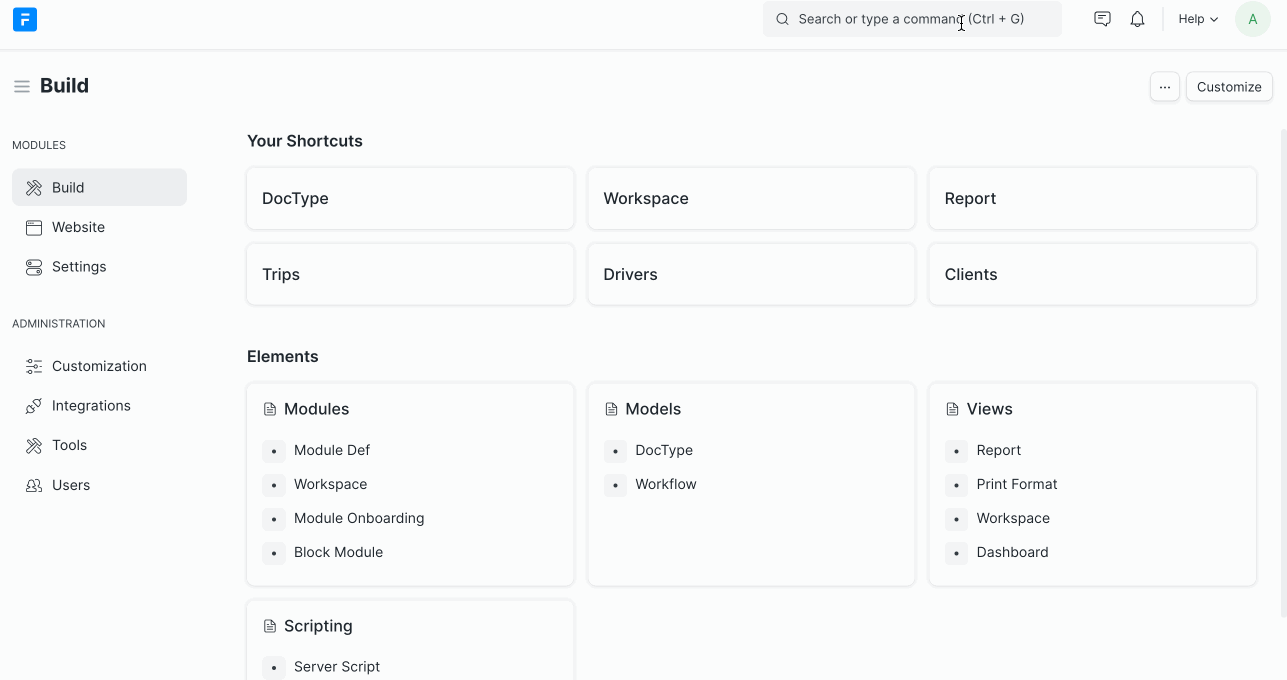 … and done. Let me check my phone if there is a new email in my inbox. Yup, it's there: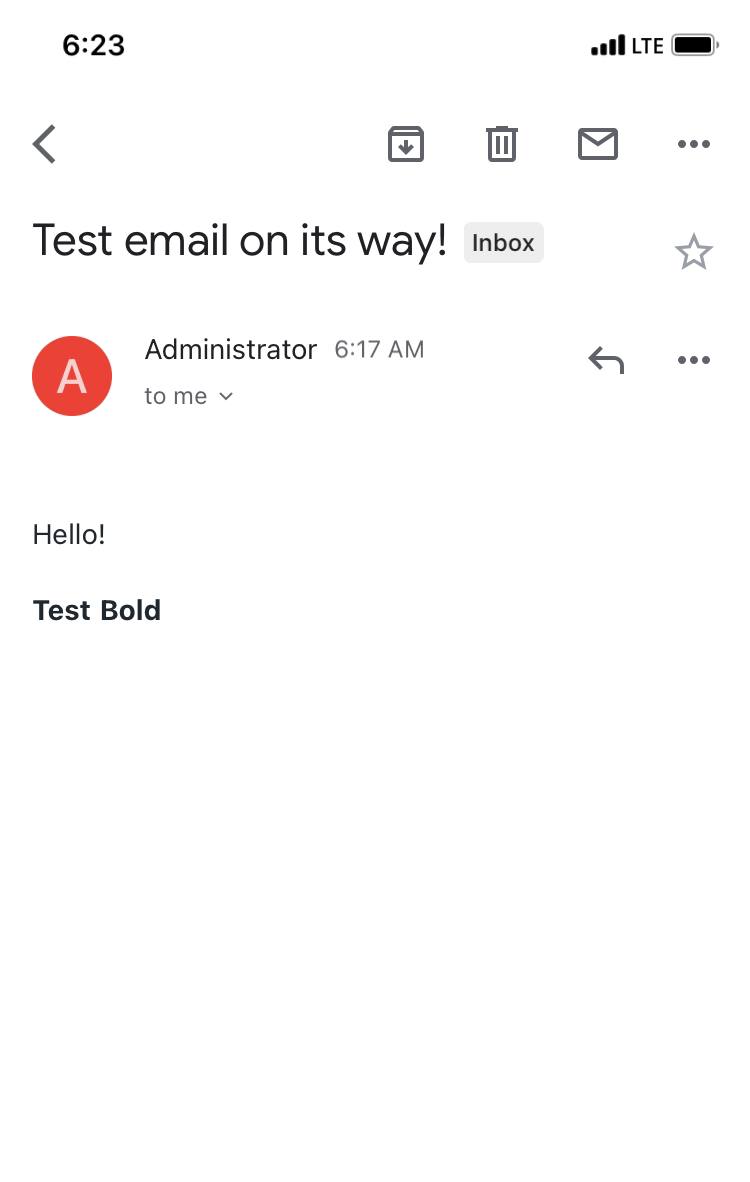 If you did not receive the email, try checking the 'Email Queue' List to see if automatic sending is enabled.
Au revoir!
Now it is your turn to start sending emails from your Frappe / ERPNext site hosted on Frappe Cloud! That's it for this one. You can install the Frappe Email Delivery Service from marketplace right now. If you have any feedback or queries, feel free to drop a comment on this post or contact support.
Follow us on twitter
We are now on twitter @FrappeCloud! Follow us for tips, tricks and BTS stuff!
---